Pearl Plug and Pink Whistle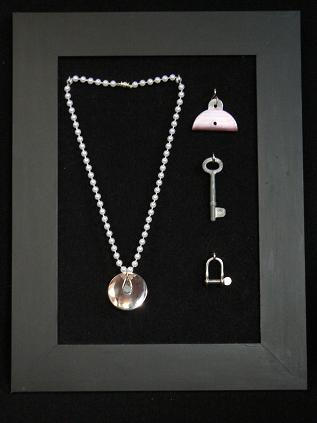 Art Form
Wall Art
Theme
Black Singlet
Materials
Black wooden frame, black felt, fake pearls, stainless steel dog whistle, plug and key
Size
H210mm x W150mm


A snapshot of married life? How was the honeymoon?

Down on the farm life is just run of the mill I guess, or should we hope otherwise - then again, who are we to say.